---
Northwest Maritime Center
Because the Sea is the Most Powerful Teacher We Know
---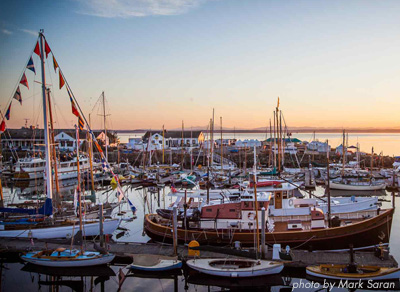 Wooden Boat Festival
The second largest Wooden Boat Festival in the world takes place here every September. 300 boats on land and water, over 100 presentations, dozens of exhibitors, live music all day, every day, plus local food, beer, and wine. Join us!
Race to Alaska
What is Race to Alaska? It's simple: Row, paddle or sail the 750 miles from Port Townsend to Ketchikan without the help of any engine. Get there first. Win $10,000. The Race to Alaska is the first and best event of its kind.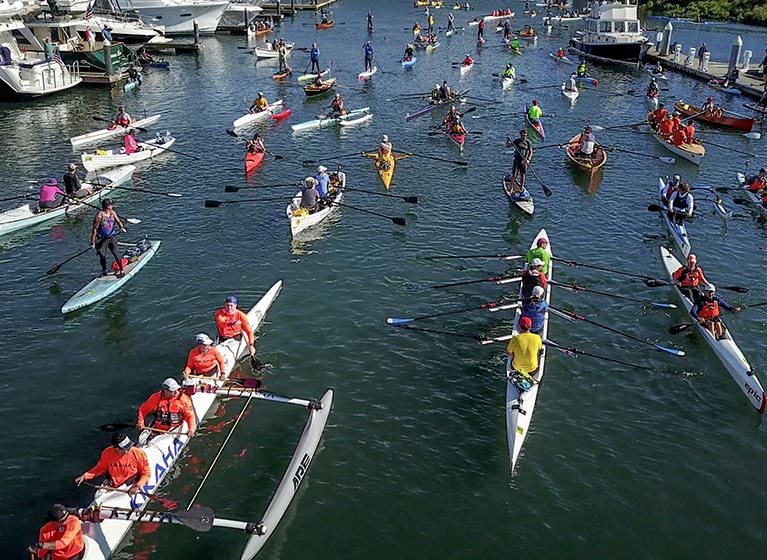 SEVENTY48
Based on the lawless self-reliance of the Race to Alaska, SEVENTY48 is 70 miles in 48 hours from Tacoma to Port Townsend. The rules are simple: no motors, no support, and no wind. That's right, it's human power only. Pedal, paddle, or row. It's up to you.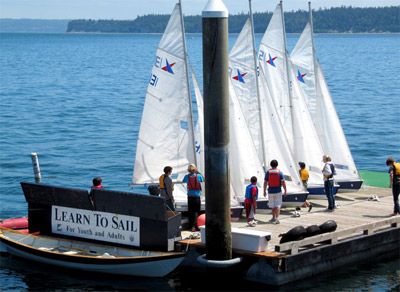 Youth Maritime Classes & Camps
We are inspiring kids to discover their own adventures, and teaching a whole new generation of sailors to appreciate our maritime heritage and preserve our traditions. Our youth programs include: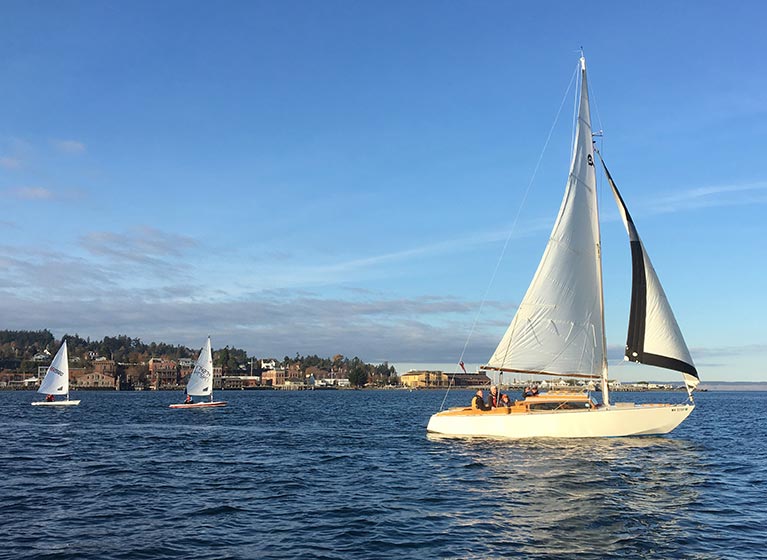 Adult Maritime Classes
Our experienced instructors and windy bay combine to make the Northwest Maritime Center's sailing and maritime programs some of the best in the region. Learn sailing, seamanship, navigation, and boatbuilding skills, all from our beautiful waterfront location. Online classes are also offered!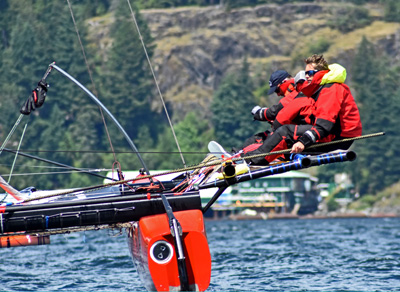 48° North Magazine
48° North has always been the sailing magazine of the Pacific Northwest, and now, after becoming a part of the Northwest Maritime Center and joining forces with Three Sheets Northwest, our subject matter has grown to include all types of boating. 48° North offers both a free, printed publication, and access to digital content on their website, 48north.com.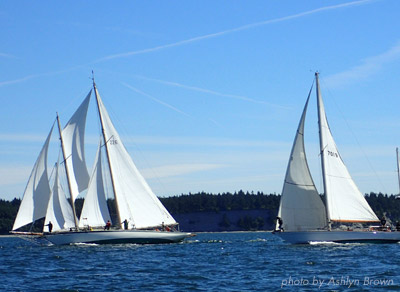 More Events
While summers are definitely our busiest time of year, we have events going on year round. Here are some of our other events: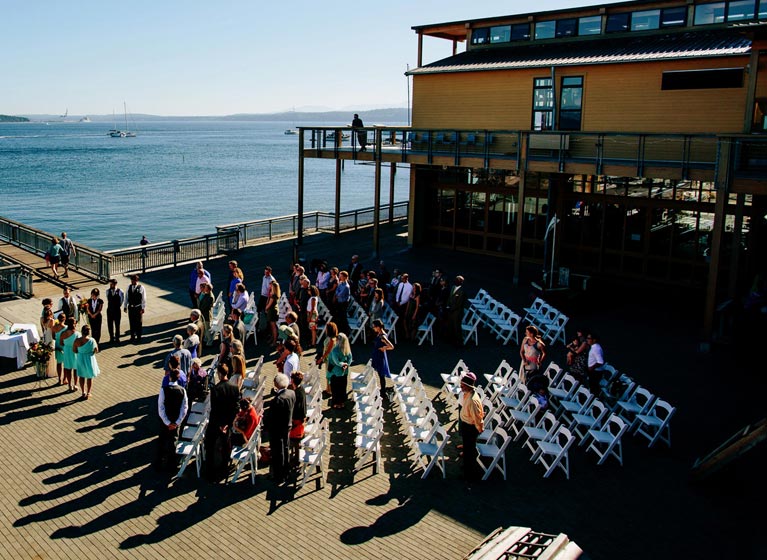 Wedding & Event Rentals
Looking for a special place for a wedding, conference, meeting or event?
Located in historic downtown Port Townsend, our venue includes meeting and event spaces that can be configured to accommodate a wide range of groups–from small meetings to large celebrations. Learn more about Venue Rentals today!
Membership
Our members help make powerful maritime experiences possible.
When you join as a member, you become part of a special group of people who share a passionate commitment to maritime education and maritime heritage, as well as the sheer joy of being on, near or in the water.
Members get special benefits, including free admission to the Wooden Boat Festival.
Upcoming Events & Classes