The Northwest Maritime Center is appreciative of the dedicated support of our community, including an active and well-connected Board. We are grateful to our Board for all the time and energy they bring to our organization, as well as their vision and optimism.
Lynn Terwoerds, President
Lynn began her sailing career late in life with an ocean passage from Hawaii to Seattle and repeated the magical experience again four years later as First Mate. For the past 25 years she has been in information security and risk management, working for large corporations – Microsoft, Barclays and Oracle. Her background includes being a founding member of the Cloud Security Alliance, working on national critical infrastructure protection projects with IT-ISAC and Telecom and Electrical Power Interdependency Task Force. Her volunteer work includes being former board member of the National Women's Sailing Association and currently serving on the advisory board for the Executive Women's Forum. She enjoys sailing locally with her spouse Nancy aboard Tethys.
Scott Vokey, Vice President
Scott recently retired from BMGI as a transaction lawyer. He remains active part-time as a lawyer, as a director of Lake Union Drydock Company, and as an advisor to Leading Harvest, a sustainable agriculture standards company. Scott serves as a Kubota Garden Foundation board member and has been active in other non-profit organizations, including as a former member of Salish Sea Expeditions board.
Scott's recreational focus revolves around the salt chuck, whether sailing Monomoy3 (J80) or cruising the family trawler MiaTerra. Also, he is an active hiker, skier, kayaker, and most recently is learning to fly fish. He and his wife, Marion, love to travel and are avid supporters of the arts and theater in Seattle. Scott's family is core to understanding who he is. He is proud dad to two grown sons and has recently become a totally smitten grandfather.
Kirstin Sandaas, Treasurer
Kirstin grew up boating and windsurfing with her family in and around the Pacific Northwest, which drove a love of the water and the beauty in our region. For 16 years Kirstin served in a variety of finance and accounting functions at Saltchuk Resources and its operating subsidiaries. She spent13 of those years as CFO for Foss Maritime, a global marine services business that was formed in Tacoma in 1889. Prior to joining the Saltchuk organization, Kirstin worked at Optiva Corporation, makers of the Sonicare toothbrush, and previous to that with various public accounting firms. Kirstin holds graduate and undergraduate degrees in accounting from the University of Washington. Kirstin retired from the Seattle Foundation in May 2021, where she held the role of Chief Financial Operating Officer. In addition to spending time on the water, Kirstin loves to travel, is an avid cyclist and enjoys hiking and golfing. Kirstin also serves on the board of the Perigee Fund and the Finance Committee of the Seattle-King-Kittitas County Habitat for Humanity.
LeeAnne Schirato, Secretary
LeeAnne has committed her entire career to public service with extensive experience working for and with the judicial, municipal, and special government elected officials. She has a passion for equitable policy development, challenging societal norms, and creating opportunities and access to underserved communities. She received her B.A. in Political Science from Arizona State University 4 years after earning her G.E.D.
She is the Commission Office lead for the Port of Seattle Commission where she provides support for policy research and analysis on issues with an emphasis on equity, diversity, and inclusion. She also provides direct support to commissioners in achieving individual and commission-wide policy objectives. She is most proud of her work to develop the Port's workforce development policy and her role in supporting the launch of the Maritime High School.
LeeAnne was born and raised in the Southwest but has always been drawn to the sea. She and her family moved to the Seattle area in 2013 and are happy to live so close to the sounds and smells of Puget Sound.
Jeanne Goussev
Jeanne was the skipper of the 2018 winning Race to Alaska team, Sail Like A Girl. The team is a group of 8 women, three with little to no sailing experience, who set out on a journey of adventure and achieved more when they reached Ketchikan as the first monohull to win the race, ever. Jeanne began sailing in 1999 in Boston where she met her husband, Evgeniy, who has circumnavigated the globe on sailboats. They have two children and live on Bainbridge Island. They now proudly own and race their custom Lyman Morse built boat, Gray Wolf in and around Puget Sound.
Jeanne is the Managing Director of Fiduciary Services for Laird Norton Wealth Management, where she administers trusts and estates and carries out the wishes of her clients for the people and non-profits that they love. Laird Norton Wealth Management has the largest privately held trust company in Washington state and a 50+ year history helping families with their complete financial needs. Jeanne has spent volunteer time working to increase planned giving in the Puget Sound area, and is engaged with a number of non-profits to aid them in this goal.
Alex Adams
Alex is a Senior Environmental Program Manager at Port of Seattle where he leads maritime sustainability programs. Prior to working at the Port, Alex led climate change and energy programs at King County's Department of Transportation. Alex is also a licensed captain, with over a decade of experience leading students of all ages on semester-long ocean education trips aboard tall ships in the Great Lakes, and ocean waters between Canada and Trinidad. He also served as captain of King County's Water Taxi and spent time as a fly-fishing guide in Alaska. Alex earned a Bachelor of Arts degree in biology from Wheaton College in Massachusetts, where he grew up, and a Master's in Marine Affairs from the University of Washington. Alex loves living in the Pacific Northwest and is committed to experiential education, addressing the complex issue of climate change, and creating opportunities that inspire others to learn about science, the natural world, and themselves.
Mark Bunzel
Mark is the publisher at Fine Edge Nautical & Recreational Publishing. He is also the new Editor and Publisher of the annual Waggoner Cruising Guide, the most popular cruising guide in the Northwest and British Columbia. The Waggoner is often referred to as "the bible" for Northwest cruising.  Mark has always enjoyed boating, and while working in the corporate world he annually would charter in the San Juan Islands and British Columbia as well as other places around the world including the Caribbean, the Bahamas, the Greek islands, Honduras, Mexico and the Chesapeake Bay area.  Mark holds a U.S. Coast Guard Masters license with endorsements for towing and sail, and is a NAUI-certified scuba diver. In addition to boating, Mark is an instrument-rated, twin-engine private pilot with over 2000 hours of flight time. He is a long distance cyclist, and has completed several Seattle to Portland (STP) cycling events.
Peter Geerlofs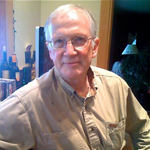 Peter founded Port Townsend Family Physicians in 1976 and practiced medicine in the community for 20 years, as well as serving as Public Health Officer for 10 years. He founded Medifor, a medical software company that was subsequently acquired by Allscripts, where he was Chief Medical Officer for almost ten years. The last seven years have been devoted to writing fiction. Peter is currently working on his third novel while finding time to explore the Inside Passage on his 44' steel Diesel Duck, Seaducktress.
Peter was raised in West Orange, New Jersey. He attended college at Earlham in Richmond, Indiana and Medical School at New Jersey College of Medicine. He completed a three year residency in Family Practice at the University of Washington in Seattle. He is currently completing an MFA in Creative Writing at Goddard.
Bruce Jones
Bruce is currently active in several businesses and other activities part time, having left full time employment in 2003. He began his career in programming and programming management, and after ten years in data processing he changed careers and joined Trick and Murray, the family office products and printing business in Seattle, eventually becoming its President and majority owner. He sold the business to Corporate Express in 1992, led the development of the Northwest Division, and later held the corporate position of Vice President – Business Architecture until leaving the company in 2003. He then became involved in another family business, Lake Union Drydock Co., and is currently its Chairman, with a part time role. He is involved in a family foundation and a number of non-profit organizations in the Seattle area, with focus on youth education and the environment. A Seattle native having grown up in Madison Park and married in 1976, he lives on the Eastside with his wife Joanne, and has 4 children and 7 grandchildren all living in the greater Seattle area. He received his college education at the University of Washington. He has been an avid boater and has spent 60 years cruising the Salish Sea, the Inside Passage, and the West Coast.
Jon Lamperth
Jon was a career sailor in the United States Navy, retiring in 2019 after 20 years of service. In his most recent position in the Navy, he was the Command Master Chief in USS MOMSEN (DDG 92) stationed in Everett, Washington. Throughout most of his time in the Navy, Jon was assigned to four different warships where he traveled around the globe, from the Cook Inlet to Cartagena, Columbia, and just about everywhere in between. Jon is a Trusty Shellback that crossed the equator just south of Singapore; he's made multiple passages through the Strait of Gibraltar, Strait of Malacca, Strait of Hormuz, and the Suez Canal; and many port calls in 12 countries. To provide him the competence, confidence, and connections to pivot his career to the business community, Jon is now pursuing his MBA from the UW Foster School of Business. In addition to his obsession with being on the water, he loves doing anything and everything with his wife and two young daughters.
Daniel Hawkins
Raised in a landlocked Oregon highway town, Hawkins grew up exploring the maritime tradition through the pages of books, but without any real boats in sight. Upon discovering the modern, non-fiction world of tall ships in early adulthood, he left the valley for the sea and never looked back. While crewing on ships like the Lady Washington and Pride of Baltimore II, Hawkins fell in love with the craftsmanship of the vessels and the community that life on the water facilitates. After sailing both coasts, from the Caribbean across the Atlantic, 'round Ireland and the UK, he gravitated toward vessel maintenance and construction. An apprenticeship opportunity led Hawkins and his wife AJ, along with their cat, Sirius, to Port Townsend, where they've lived since 2016.
Hawkins currently works as a shipwright in the Port Townsend Boat Haven, where he continues to hone his skills rebuilding and restoring classic boats. He's passionate about passing on the skills of traditional maritime, as well as removing barriers to access and making the maritime trades more welcoming to all.
Harium Martin-Morris
Harium has had a varied career in both the private sector and in public school education. Since 2018 he has served on the Washington State Board of Education. He spent over 17 years with The Boeing Company in software development and manager. Harium was elected twice to Seattle School Board (2008 through 2016). During his tenure on the Seattle School Board, he served on the Council of Great City Schools board of directors and the Council of Urban Boards of Education (CUBE) steering committee as its vice-chair. He holds a Bachelor of Science (B.S.) in Elementary Education from the State University of New York at Cortland, and Masters of Business Administration from Babson College as well as the Washington State Residency Teaching Certificate. (Bio courtesy of hjmmc.net)
---
Alyssa Moir
After a childhood of paddling and sailing the lakes of Minnesota, a collegiate rowing career at the University of Wisconsin-Madison, and a year-long stint working for Outward Bound in East Africa, Alyssa moved to the Pacific Northwest in 2001 to teach outdoor education and pursue an environmental law degree at the University of Washington. Currently a partner at K&L Gates where she practices environmental, energy, and water law, she remains deeply involved in outdoor and experiential education through her non-profit board work with the YMCA, the RAVE Foundation, and now the NWMC. Alyssa taught kids how to sail in Sunfish Sailboats on Prior Lake, has lived aboard a catamaran in the BVI, and has happily been the guest of generous captains on Lake Pepin, Bahia de Banderas, and Puget Sound. She recently re-discovered surfing while living as a digital nomad in San Pancho, MX.
Alyssa and her husband are raising their two young sons in West Seattle, where easy access to the Sound allows for hours of paddle boarding and kayaking. She takes every opportunity she can to be out on the water, whether exploring low tide from a SUP, waiting for just the right wave to surf, or learning more about the art and science of sailing.
Ron Moller
Third generation on the family homestead near Gig Harbor, Ron grew up exploring Puget Sound in wooden boats built by his dad. College brought him to California, and a 30-year engineering career at Apple kept him there. Retirement in 2017 allowed Ron and wife Elizabeth to become full-time residents of Port Townsend.
Apple vendor and manufacturing interactions brought extensive international travel, with opportunity to learn from different cultures and work styles. Decades of collaborative engineering experience shaped an ability to bring people of varied backgrounds together in creative problem-solving.
Northwest Maritime Center and all it represents are major factors in Ron's choice to live in Port Townsend; serving on the Board provides opportunity to contribute to that enterprise and its future.
Kris Morris
Kris is founding partner of and counsel to the retained executive search firm Morris & Berger. During the past 25 years, the firm has received numerous honors, including being named one of the 50 leading retained executive search firms in North America. Kris and her colleagues specialize in service to the nonprofit sector. Clients include secondary and post-secondary educational institutions, policy organizations, foundations, arts organizations, and human and social service agencies.
Prior to entering executive search, Kris was an administrator at Occidental College, where she had graduated summa cum laude, Phi Beta Kappa, and where she remains a Trustee Emerita. Between college years, Kris owned and operated a 32-foot Monterey style commercial fishing boat out of San Francisco's Fisherman's Wharf.
She remains active in the philanthropic community, and has served on numerous boards and commissions, including current service on the Port Townsend Arts Commission and previous service on the Greater Los Angeles Boards of the American Red Cross and United Way. On a national level, Kris has been a frequent speaker on topics ranging from change management and institutional leadership to cultural competency.
Steve Oliver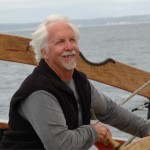 Steve is currently chairman of the Board of First Fed Savings and Loan. He retired from the practice of law in 2010 after serving as President of the Platt Irwin Law Firm, the largest law firm on the Olympic Peninsula, for many years. Steve's law practice emphasized maritime, banking and municipal work as well as real estate development and environmental law and personal injury litigation. He served as general counsel to First Fed for 20 years and as general counsel to the Port of Port Angeles for over 30 years. Steve is a past president and current board member of the Olympic Medical Center Foundation and has served on the boards of many other charitable organizations during his career. He and his wife Kelley own and sail Blackbeard II, a 43′ Bill Garden ketch.
Stuart Mork
Stuart has been a pilot at Puget Sound Pilots for thirteen years, transferring to Washington after a 12-year career as a pilot in Western Alaska. While working in AK, he maintained a home in Chimacum, and now lives in Seattle with his wife Laura. He has had leadership roles at both pilot organizations, serving as either an officer or member of the board of directors, as well as on various standing committees. Stuart's interest in the Northwest Maritime Center revolves around professional training in the Pilothouse, as well as youth education through onsite programs and the Maritime Discovery Schools initiative. He divides his boating time between salmon fishing in a 16-foot Lund, and rowing/sailing a 15-foot Lowell dory.
---
Caitlin Olmsted
Caitlin is a communications professional with experience developing and executing marketing strategy for a variety of business including enterprise companies, non-profits, and personal brands. With a B.S. in Chemistry from Harvey Mudd College, she leverages her background in math and science to bring a data-driven perspective to solve marketing challenges. Caitlin grew up spending time swimming, fishing, and boating on coastlines across the country as the daughter of a Coast Guard airman. She currently resides in the Ballard neighborhood of Seattle with her husband, Jason.
---
Sarah Scherer
Sarah's earliest memories include lake life and swimming. Growing up the daughter of a competitive swimming coach, she attended a state swimming meet at 2 days old. Her love of the water started early. Thanks to a high school teacher who taught a marine science class, her love of ocean sciences flourished and lead her to her maritime career. She frequently jokes that loving dolphins and marine life is the "gateway drug" to a maritime career. Her career started in 1989 as a Cadet at Texas A&M University at Galveston (TAMUG) which is also the Texas Maritime Academy. After earning a bachelor's degree in Marine Sciences and an Unlimited Tonnage Third Mates License from the US Coast Guard, she enjoyed working in various parts of the Maritime Community. Her commercial sailing endeavors included work on supply boats, tugs, landing crafts, high-speed catamarans, seismic and fisheries research vessels from the South Pacific Ocean to the Bering Sea. Her maritime land adventures include providing scientific support for marine oil spills, working in health and safety for tugs, shipyards, and fishing companies, designing and conducting adult learning experiences and being the Dean/Director of the Seattle Maritime Academy. Along the way, she earned a master's degree in Leadership and Organizational Development and has designed and executed multiple change management projects. Sarah is now the Maritime and Manufacturing Advocate within the Office of Economic Development for the City of Seattle. She has been on the board and/or the President of the Seattle Propeller Club since 2015. She is passionate about ensuring the next generation of maritime workers includes more people of color and women who are competent, confident and safe.
Despite being a Native Texan, Sarah has lived all over the world and believes the Pacific Northwest is truly "Home." In her personal time, she enjoys singing, paddle boarding, photography, yoga, camping, rich dark roasted coffee, buying locally from small markets, gardening and playing with her dogs Cooper and Bigote (mustache in Spanish). Sarah, her fiancé Rut and her sister live together on a half-acre ridge in Burien.
Sally Goetz Shuler
Sally has spent the past several decades working to transform science learning for our youth, especially those who are underserved and underrepresented. She was the former co-founder and executive director of the National Science Resources Center of the Smithsonian Institution and the National Academies in Washington, DC, and the Washington Informal Science Education Consortium comprised of the Burke Museum, IslandWood, Museum of Flight, Pacific Science Center, Seattle Aquarium, and the Woodland Park Zoo. For the past several years, she has been working as a consultant specializing in capacity building, organizational development, fundraising, partnership development, and strategic and business planning as applied to non-profit management. Her clients include the University of Washington, the Hewlett-Packard Company, the International Society for Technology, and Smithsonian Institution National Museum of the American Indian. She has been a high school science teacher, school district resource leader, and executive. Sally has a BA in Biology from Edinboro State University, and MS in Environmental Health Sciences from George Washington University.
John Simpson
John Simpson is a retired university professor and administrator.  Dr. Simpson received his bachelor's degree from UC Santa Cruz, and his advanced degrees from Northwestern University.  He is a neuroendocrinologist, studying interactions between the endocrine and nervous systems particularly related to body fluid and cardiovascular homeostasis.  After a postdoc at the University of Pennsylvania, he served as a faculty member at the University of Washington (Psychology) and the UC San Francisco School of Medicine (Physiology).  He also later was the Dean of the College of Arts and Sciences at Washington, and subsequently the Provost at UC Santa Cruz and then President of the University at Buffalo, part of the State University of New York.  
John is an avid boaters, cruising the Puget Sound and the Salish Sea and north in Canada.  Simpson is a licensed captain.  He is particularly interested in modern art, and is an active woodworker.  He has served on numerous public boards, including the University of Washington Foundation, the Albright-Knox Art Gallery in Buffalo, and the Council of Colleges of Arts and Sciences.  His two children and four grandchildren are Seattle area residents.  In addition, he is part owner of SEAMarine in Port Townsend, and the vice chair of the Port Townsend Marine Trades Association Board of Directors.  
Luke Strong-Cvetich
Luke is the Planner for the Jamestown S'Klallam Tribe. He helps the Tribe facilitate future development and maintain relations with federal, state, and local organizations to further the Tribe's interests. Luke's family has deep roots in and around the Pacific Northwest. He is the son of a commercial fisherman (and commercial fisherman himself), which meant spending lots of time on boats and out at sea from a very young age. Prior to his planning career with the Jamestown Tribe, Luke worked as a contractor building maps for a variety of clients often supporting aviation and maritime navigation systems, bathymetry projects in and around the Salish Sea were his favorite. Luke is a passionate boater, fisherman, and surfer who is dedicated to coastal conservation, environmental stewardship and expanding opportunities for outdoor recreation. He volunteers regularly with Save The Waves, an international non-profit that works to protect surf ecosystems around the world. Luke has a Bachelor of Arts in economics from Western Washington University and a Master's in Natural Resource Management and Planning from Simon Fraser University in British Columbia.
---
Jim Whittaker, Board Emeritus
Jim Whittaker, internationally renowned mountaineer, adventurer and environmentalist, is best known as the first American to summit Mt. Everest, on May 1, 1963. A visionary business and community leader, Jim was the first full-time employee of one of the country's largest outdoor retailers, Recreational Equipment, Inc. – REI – retiring as its President and CEO after 25 years with the company. Jim is a talented and inspirational public speaker, who has given presentations to hundreds of corporations and organizations for more than four decades. He has led numerous, high-profile climbing expeditions, including the first ascent of Mt. Kennedy (with Senator Robert Kennedy) in the Canadian Yukon in 1965, the first American ascent of K2 in 1978, and the spectacularly successful Mt. Everest International Peace Climb in 1990. He is an accomplished blue-water sailor, having twice skippered his own boats on the 2,400-mile Victoria-to-Maui International Yacht Race. He and his wife Dianne Roberts, along with their two sons, made a four-year, 20,000-mile Pacific sailing journey to Australia and back to their home in Port Townsend, Washington, aboard their 54-foot steel ketch, Impossible. Jim is the author of the best-selling, award-winning memoir, A Life on the Edge: Memoirs of Everest and Beyond. (Bio courtesy of jimwhittaker.com.)
Joe Trump, Board Fellow
Joe has always had a passion for the sea and its lore. He grew up around the country but was always close to the water, whether in the Great Lakes or Atlantic Ocean. A childhood highlight was helping a friend's father sail their 35' boat from Menominee MI, near Green Bay, WI, around Michigan's Upper Peninsula to Marquette, MI on Lake Superior. Joe blended his passion for the sea with his professional life by attending the US Coast Guard Academy where he earned a Bachelor of Science degree in Civil Engineering, and spent three summers aboard America's Tall Ship Eagle sailing to six countries in Europe and the Caribbean. After graduating from CGA, he served aboard three Coast Guard Cutters and now is pursuing his a Master of Science in Civil Engineering at UW and an MBA from the Foster School of Business. In addition to his passion for the sea, Joe loves to explore nature, travel, eat, and learn about new cultures.