Get on our email list and we'll send the updates straight to your inbox. That's right—you just sit back, relax, and let the updates come to you. And give us a follow on Facebook and Instagram.
---
---
---
Feature photo by Jason Singler
---
June 24, 2021
How do you neatly wrap up a race that involved one team walking their boat by the halyard towards Olympia, another crossing overland on wheels that worked better once the tires were ripped off, crew who left the course to work a few days then came back to finish, human-powered craft leading for three out of the four waypoints?
There was a capsize on day two, swamping on day four, five and we think six, two teams risked disqualification to do the right thing, and one called to inform us they were disqualified because they did the wrong thing, which was the right thing (we know, confusing).
First and second place were decided in the last 90 minutes before the finish line—finishing seven minutes apart—from teams in different classes.
South Sound was predictably tricky and mostly windless, then a cold front came through and gave every team in the region at least an hour of hull speed sailing or sent them running for the lee. And what the hell happened at Goat Island? Deception Pass gently ushered teams through while Swinomish Slough savaged half the fleet. Team Fun While Lost actually walked his boat up part of the Slough.
30% of the teams didn't finish, and a 4-year old got more likes by sailing through the Pass with her dinosaur stickers than all our writing staff combined, yet we don't hold a grudge. Did we forget to mention two SUP teams rang that finish bell, too?
We put it all through a Symmerge algorithm, looking for some thread, only to realize our mathematician was a total liar and only here for the free nachos and leftover lamb. It was with this defeat we turned to our phones and sought inspiration in our happy place. And lo, right when we were beginning our third beauty makeover on TikTok, an email came in from Heidi and Tor.
Heidi and Tor are the prolific media volunteers and tireless ambassadors for all of the generous and supportive town of Point Roberts. And the people of that town just may represent what this race is about.
If you are reading this, then you probably understand what it means to be drawn to the sea, pulled to the edge of where you can comfortably stand before an environment we are not designed to live in, but drawn to by its beauty, or its rhythm, its vast unknown. A place you return to because it begins to define a part of you, gives your mind and body a reboot, or has become intertwined with how you live and thrive. By trade, we may raise families, make things, counsel others, tap computers, deliver whatever, buy and sell; but we return, mind and body to the shore—shorelines assembled in contiguity along our race route. Over the time of WA360, along this margin, our community has grown.
The folks of Point Roberts cleared lawns for camping next to tables for eating, just up from a dock the Point Roberts Marina offered free to racers. Rides were given and cookies baked. We're guessing friendly sheep may have even been pet. No different, we think, than the crowds cheering from Deception Pass Bridge or random lawns offered just ashore of rocky beaches or the hot dog bonanza in Bellingham; people gave of themselves where they could and what they could, to racers. We may hail from different places, believe in the pedal over the paddle, prefer three over one hull, but within the bounds of these two race weeks a challenge was pioneered unique to every team but remarkably similar; they all started with a call to the water.
And these coastal communities, celebrating in the answer to that call, brought distant and often unremarked shores into colorful focus. At the sound of the Soviet National Anthem start, 360 subjectively arranged miles separated Port Townsend from Port Townsend, but by Day Three the entire course felt compressed into a pulsing shoreline of activity not measured in miles, but stories. Our stories.
Is there anyone who will think of these coastal waters the same? Will you adamantly claim South Sound is actually 500 miles in length because that's the only reason it would have taken that long? Will you forever compare the Strait of Juan de Fuca to a cruel child and you their play toy? Hasn't every racer come to know a boulder, a tree, a dock more by passing it at speeds that ranged somewhere between 1 and -3 knots? What tracker junkie can't identify at least 5 new place names along the route, even if it was only to make sure a team was at anchor and not walking inland in frustration?
And all we can say is: Thank you for answering the call. Sharing your story. Being part of ours. We've brought these shores together, made them into a 360. It's been an honor.
- Northwest Maritime Center staff and supporters
See all race results here.
---
We'd like to give a HUGE shout-out to our awesome media team who cranked out the film and photo content for us to share with you—THANK YOU!
Zach Carver, Lucas Gardner, Liv von Oelreich, Jess Barnard, Jeremy Johnson, Jason Singler, Michael Delegarza, Heidi Baxter, Sean Trew, and Peter Geerlofs
Photo by Heidi Baxter. Team Fun While Lost.
Update from the Race Boss
June 20, 2021
On Day 13 of the inaugural WA360, two teams started the morning posted up on Lopez Island getting ready for the final push.
As of this writing, Team Health Forces Sail is likely burning their dingy, massaging their inboard with Kroil oil while pouring snifters of cognac to celebrate the first time their motor makes combustion in two weeks. Paul and Alexander Brogger make up this duo and were the only team in WA360 to declare the dingy as their alternative propulsion to sail. Hence, the well considered fire. Some lessons are only truly learned through experience, and they have a way of sticking, which is exactly why, when we read their choice of alternative propulsion, half the WA360 staff immediately opened the betting pool for which teammate would first fling themselves from the boat, swim to shore and vanish, raving, into the wild deserts of Eastern Washington. See, we've tried that too.
The truth is, after the first human tried towing their vessel with a rowboat, Zeus immediately flew to Hades, plucked the boulder from Sisyphus' hands and dropped him in a dingy in front of a 27' engineless Bayliner Buccaneer 10 miles from shore. It's that bad. Physicists, trying to determine how all the rowing effort actually resulted in negative force, gave up long ago, folding its improbable effects into some part of Planck's theory of quantum absorption. Whatever. It just sucks. Alexander's last-minute addition of oars to the San Juan 28 they sailed saved not only their sanity, but allowed them to finish the race in under 14 days, if at all.
On Friday, HFS's final competition gave an incredible push: an alpine start for Andy of Team Fun While Lost, who departed Birch Bay just after the start of the day and headed into the San Juans participating in a macabre route of race and destination hot spots—Sucia Island, Doe Bay Resort, Spencer Spit—to finally land ashore at the south neck of Decatur Island just before the calendar flipped yet again, giving Health Forces Sail a run for the penultimate award. Instead, Andy got caught in a windless Mad Tea Party ride off Whidbey Island. His tracker pointed in every direction for at least an hour.
Andy was already dipping into an empty energy tank after rounding the Point Roberts buoy, so it's easy to imagine the Andy Jacobs we met at the Finish Line is not the Andy Jacobs we bid fair winds to at the Start Line. Really, the only utterance was something about walking his boat a mile into the underrated Swinomish Slough. Do anything solo for nearly two weeks and it can break parts of you. Do WA360 for the same amount of time and you're looking at transformation.
Yes, Saturday is a day of Final Finishers and a moment to reflect on what that means. People who are particular with words bridle at our aversion to the term 'last.' Constantly assailed with Little League gibes or confronted by sailors and parents at every street corner, 'last' is a reality and position to work up from. We're not soft pedaling losing nor are we cushioning the apparent blow to the personal egos of racers who came in at the bottom of the tally sheet. The truth is we have no idea why racers are on the water. We watch teams go aground, run out of drinking water, witness their boat slowly rip apart, move at speeds that embarrass earthworms, and wonder why the hell they are still out there. We'd have better luck divining a teams' motivation by shaking a Magic 8 Ball, and in the end we only know two things: Finish is a fact. Last is a guess.
So here's to the two teams who have spent more time in this race than anyone who has ever lived. You closed this chapter to WA360 with heart, tenacity, and sacrifice. Huzzah!
WA360 will be taking a break tomorrow to refill our adrenal glands and eat something else besides coffee. Look out Tuesday for a brilliant, really incisive and panglorious race wrap-up, accompanied by the absolute best Day Done video ever created for WA360. Totally unique, riveting.
See all race results here.
Feature photo by Jeremy Johnson. Big Broderna in La Conner.
June 19, 2021
We've been saying it from the beginning: this race is the biggest adventure you can have in your own back yard—assuming you live in Washington State, that is. And so today we give you an update dedicated to the 360 miles of glorious #pnwonderland that make up this race course, in reverse order. Photos courtesy of our insanely talented media team, including Liv von Oelreich, Jeremy Johnson, Nick Reid, Sean Trew, and Heidi Baxter. Enjoy.
Photo by Jeremy Johnson. Team Time and Tide.
Update from the Race Boss
June 18, 2021
We have finishers, non-finishers, and those still moving forward in this race. Thursday found some of each. Team Lost Cat decided the big wind predicted over the next few days was less fun than hitting up Jalapeños for a parrillada and mojito, signed his resignation and headed to B-ham. Teams Fun While Lost and Heath Forces Sail kept traveling—one finding anchorage in Blaine (we're guessing for the water parks) and the other off Pelican Beach on Cypress. Our final team on the list, Time and Tide, rowed into Port Townsend at 7:35 PM and 36th place of WA360.
Now, we need to add a disclaimer here… If you're reading this, you have eyes. That's a pretty safe assumption. Likewise, if we're writing about anything to do with Alaska, it is highly subjective, with a bias angled enough to slide a four-wheeler up Mt. Fairweather, and contains deep and obvious prejudice in either an anti or pro way depending on the sentence. Combine this truth with the Mounties' shockingly effective defense against our R2AK staffs' attempt to pierce their border for the last two years, and you will have a daily update writing staff both nostalgic and feisty. Into this hair-trigger situation comes Alaska's rowing representation from Petersburg, Team Time and Tide. They were born and raised in a coastal SE Alaska town of a few thousand souls—here it's worth reminding readers, the population of Seattle is greater than the population of all of Alaska, which itself is larger than Washington, Oregon, Idaho, California, Nevada, and Utah combined.
That is to say, Alaska is freaking huge and no one is there. Where a kid in the lower 48 might get a sandbox and a patch of grass for their playdates, Alaskan children are released into a vast expanse of mountains and water where both Tonka trucks and Barbie dolls come equipped with holsters for cayenne bear mace and .22s. (Hint: the bears use the spice for eating if you can't use the gun.)
Brothers Jacob and Jens Hammer are made from a well-used pattern. Weaned from Alaska they became commercial fishermen and joined the military to practice throwing themselves out of perfectly good planes (paratrooper). Before driving a jet ski from Iceland to SE Asia, they drove Dodge Neons across the tundra in winter. And before completing WA360, they never rowed more than 10 miles in one sitting.
But rowing 360 miles takes a hell of a lot more than just rowing 360 miles, and these brothers have that: helicopter pilot, sea cucumber diver, solo rowboat camping at age 11, mountain climbing, triplets.
Sure, they got to discover what it felt like to bake under real heat and navigate one of the busiest commercial traffic lanes in the U.S of A, and they did really discover the difference between rowing 10 miles and 360 miles, which is 350 more miles that your ass is shining a hard cedar board. For them, the last two miles were the worst. A strong flood was sucking them south while a gusty westerly was pushing them away from Port Townsend, creating a slow, sloppy slog dodging ships 52 times longer and over 300,000 times heavier than their Viking dory. Jacob characterized it as "not in trouble," but "paying attention."
Was it easy? Was it hard? You'll never get a straight answer from them because another attribute Alaskans have is an involuntary reaction to telling the truth about anything that happens. The phrase, "Don't let the truth get in the way of a good story" is nailed to every Alaskan birch bark crib. In fact, the term "good story" usually means a wild ass, out of control, heart-stopping, where's my mamma, please make it stop, chilling bad idea and needs to be toned down a bit for popular consumption.
We'll just end their tale with a warm beer at the finish line. Teams Barely Heumann, Paddle On Paddle On, and Rogue Kayaker were there to greet them, along with our own Race Boss and Media Boss. Time and Tide were already talking about next time, but when Jacob finally turned away from the crowd you could just barely hear him say, "I just have to f*@#ing learn to sail."
See all race results here.
---
Team Time and Tide by Liv von Oelreich
Tireless teams and the unintentionally omitted
---
Update from the Race Boss
June 17, 2021
Day 9 of WA360! A day of no finishes—incomplete, undone—an absence of activity. It's actually a lie of perspective, like a swan on the water, cool and calm up above with a frenzy of activity below. It's a lazy eye that scans the blue-grey landscape of our tracker and only sees stationary boat symbols of bygone finishers scattered in the littoral of the race course. Even now, the Hammer brothers—and who doesn't immediately love that name for a pair of rowers—of Team Time and Tide circuit our course's northern reaches with the father-and-son Brogger duo in Team Health Forces Sail, leaving a bread crumb wake for the final teams and last solo racers: Andy Jacobs of Team Fun While Lost and Larry Baxter of Team Lost Cat.
(It was worth a moment's pause to flip through the encyclopedic pages of our Pacific Northwest's astrological, chakra alignment, spirit energy version of the Farmers' Almanac, but we were unable to find substantive proof that using the word "lost" in your team name handicaps your race.)
So, this seemingly silent day we are giving to M.C. Escher with his frighteningly astute ability to find form and function in not just what is apparent, but in what is not.
It's with his mad eye we see the importance of both negative and positive space in WA360, the elements that are omitted either intentionally or unintentionally. There is no time to mention every beautiful scene and epic moment, but sometimes, with our harried pace, we totally miss the boat, so to speak. And so let us circle back to Two Peas in a Tripod on their day 7 finish...
Team Two Peas in a Tripod is a solid father/son team out of Portland with aspirations for R2AK; they picked up a circa-2000 F24 trimaran a few years back with that race in mind. Before becoming the 24th team in human history to complete the WA360, the Satterwhite males spent two years reworking the boat, which included Chris, the son, designing and building their pedal drive by hand. A fest made more laudatory when you consider the number of production-model pedal drives that failed during WA360. Two Peas' pedal drive didn't fail, but Chris' knees did.
In another example of a bad Stephan King plot twist, the team entered the Swinomish Slough in La Conner to encounter a shifting headwind of 6 to 10 knots and 2 knots of current against them, the seat of the pedal drive failing (okay, part of it failed), and the trimaran racing at 6 knots in the bad direction. Two Peas in a Tripod found themselves 20 feet from rocks, and Chris left with no option but to pedal as fast as he could with his hands. Brian, the father, describes himself as "level-headed, not prone to emotional swings," but people don't keep going after that kind of adrenal gut punch without some addiction to high levels of emotion.
and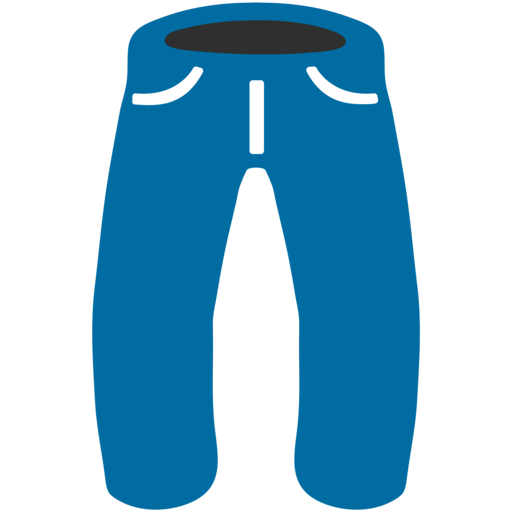 were the only messages they sent home that night.
What they learned is that the R2AK would suck with just two crew; that if Brian doesn't get a Scotch and 8 hours of sleep a night, the world will actually stop turning; and that the little arrows that show currents on electronic charts are as effective as illustrating quantum mechanics for babies. It's total B.S. and does not translate.
The tireless teams, our M.C. Escher masterpieces, are the ones still on the race course, and the teams like Two Peas in a Tripod who sometimes find themselves in the invisible ink, the negative space; but without them, WA360 would just be a jumbled bunch of lines, and a tracker not worth paying attention to.
Only stat worth noting today:
100 - Percent of times Lillian of Team Interstice gives us sh** every time she reads something we write.
See all race results here.
Tales of the human-powered

Photo by Jeremy Johnson. Team Barely Heumann.
Update from the Race Boss
June 16, 2021
Of the six teams in the field on Monday, two crossed the finish line, leaving four teams on the course—three sailboats and one pair of rowers. Team Time and Tide, are a pair of brothers from Petersburg, Alaska, rowing in a double-ended dory aptly named Pleasure and Peril. Jens claimed an innate ability to enter a "happy berserker" like trance, which we are guessing serves them both well as they push through the longest open water stretches of the race course.
Team Barely Heumann landed on our shores today, with Team Interstice 30 minutes on his heels.
Jim Heumann, of the obvious team, is one of those adventurer/racer types that gauges success by his inner clock; race clocks are just an annoying tick that have no bearing on his goals or victories. Jim is WA360's Willy Wonka, what you see is not what you get. What did we see? A dude in a rotomolded, ballasted pleasure paddler whose website promotes traveling with two dogs…and we swear he was passing out candy bars. What happens to be underneath the hood of Team Barely Heumann is a collection of experiences including 5000+ miles of paddling, countless buoy races on T-birds, sails to Haida Gwaii, New Zealand and the Inside Passage, ski ascents all over North America, and 1,100 miles on this plastic fantastic he named Little Dipper. He chose to forgo all the experience, speed, and sailing joy to paddle a two-legged egg the circumference of the southern half of the Salish Sea.
As expected, Jim was welcomed by a crowd that was bolstered by the arrival of Lillian Kuehl of Team Interstice. Our maritime Nellie Bly was the only team to take the never-thought-of Hood Canal route. What she lost in race time she gained in the chance to wild forage across the neck of the Kitsap Peninsula. Lillian comes from the local Miller family legacy, and having sailed with some of her clan in Race to Alaska in 2019, this year she decided to complete both SEVENTY48 and WA360. Lillian once willingly snorted wasabi and finds the experience remarkably similar to rowing in WA360. Glad to have done it. Worth the experience. Never need to do it again.
It takes all types, Lillian, and it may be worth asking yourself, what's to blame here? The magnet that draws you in or the fact that you're magnetized?
In the wake of her finish (get that little turn of phrase?), it seems timely to throw out these stats:
21 - Percent of WA360 racers who are women
9 - Percent of WA360 captains who are women
30 - Percent of crew in the top 10 finishes who are women
25 - Percent of captains in the top 10 finishes who are women
44.12 - Average age of racer
259,200 - Strokes by Team Pacific Boys to row the entire course (In just under 4 days)
Any guesses for how many revolutions of the pedal drive for Jim? Or strokes for Lillian
See all race results here.
Golf balls have dimples, WA360 has teams

Photo by Jeremy Johnson. Teams Scott Baste and Freedom.
Update from the Race Boss
June 15, 2021
While we were flipping through our old school Trivial Pursuit Genus Edition™ waiting for Team Fingers Crossed to short tack their way down the coast of Whidbey Island—because the only thing that takes more patience than sailing is waiting for a sailboat—we found ourselves reflecting on the immortal question, "How many dimples does an average golf ball have?"
Race Marshal, Jesse, pointed out that it's about as many as there were blips on our tracker when we fired the start gun, but, for us, each dimple represents an effort not often found in day-to-day life. Speed, tactic, competence, plan, humor, will, patience, breaking point; all of these are different for each one of the WA360 teams, but winning in anything starts the same way: You show up, you try.
Now those tracker blips are fewer, and Monday saw 11 teams spread out over 100 miles engaged in arguably the cruelest part of the race. Cruel because the mind finally has enough days to figure out what you're putting the body through and is in full tilt, apocalyptic, unbridled revolt. Every mile has the chance to break your confidence, every unyielding minute of sun-blistering calm, each rivulet of water tunneling through the layers of foulies has the single opportunity to break your inner everything.
Five teams finished on Monday (in order): Fingers Crossed, Three Times the Dunn, Scott Baste, Freedom, and Monkey Fist. Not a single boat over 25 feet, and 2 Stand Up Paddleboards.
Is now time to start handing out some more awards? Can everyone get one? Naw, this ain't little league, but we at HQ might do this...
Train on Time - For Team Barely Heumann, because we have no idea when that train is arriving, but we know it will, and when it gets here, it'll be right on time.
I Did It My Way - Lillian of Team Interstice. For opening the door to future boat bushwhackers and also being willing to make up for it by putting in an 11.5-hour rowing session Monday.
Brothers in Arms - Teams Freedom and Scott Baste for completing the unimaginable by paddling their boards 360 miles together and becoming the first SUP competitors to complete the WA360.
Unasked-for Legacy - Team Three Times the Dunn, for having further cemented the legacy of the unlikely Montgomery 17 in adventure racing. Who, really, who, would have guessed?
You're Still Asshats - to the WA360 race officials for not yet recognizing the incredible race put on by Team Two Peas in a Tripod (will fix that soon). There are likely a few things this award could be applied to.
So, you can count golf ball dimples as a sadistic pastime, and each one has its unique position on the 360 x-y axes, but brother and sister, that ball don't fly without every one of those dimples. Golf balls have dimples, WA360 has teams. Like the ball, WA360 is more than awards and finishes. What heights of storytelling will WA360 reach? What adventure? What calamity? What inspiration? We just won't know until that last team comes home.
See all race results here.
24 Hour Fact Sheet
17 Teams dropped out of the race from broken will, broken boat, engine saves, or inability to muster (whatever)
33 Teams who have crossed the finish line
3d 12h 51m Total time that teams dropped out numbered higher than teams finished
32 Mentions of food when asking a team, "How's it going?"
4 Empty bladders of wine used as pillows
6 Items lost at sea
Photo by Jeremy Johnson. Fisheries Supply Team Unicorns with Pretty Horns
Update from the Race Boss
June 14, 2021
At age 4, horses are just hitting their prime years, guinea pigs are entering the position of stately elder, but humans are still learning language, the right way to put on underwear, and how to draw faces that look less like exploding potatoes and more like depressurized soccer balls. EmmyLou of Fisheries Supply Team Unicorns with Pretty Horns, at age 4, sailed into a finish line coronation, which bestowed upon her not one, but two unicorn statues, while she padded about eating gummy bears and introducing strangers to her toy friends. This is clearly no normal child, and exclusive of the term "savant" bandied about in her presence, another question naturally arises:
"What are the asshats who came up with this thing doing, calling it a hard race?" We've been thinking about that, too, and here's what the RC braintrust believes to be true. This year in WA360, there is a combined racer age of 6,618 years; a third of that total has already dropped out, and more every day. Our oldest racer is 77 while EmmyLou is our youngest, and if age was the award determiner, we could just look at everyone's birthday to pick our champs. Years don't always matter. What makes a winner in a race like this? We'd say a witches' brew of ingredients: skill, judgment, commitment, dumbness, teamwork, blind luck, boats that don't leak too much, and belief. And that last spice, this kiddo is full of—an assurance so deep, only engrained upon those young, not yet trodden by disappointment and cynicism. Belief in her family, her team, and if you have enough dragon stickers, patience, warm PJs, and a stylish hat with horns, the world will deliver your chosen desire. Let us all relearn a lesson. Winning comes first from believing you will win. Hardship is what challenges your belief.
Her witches' brew didn't have an abundance of some things on the list, but each crew member brings their own ingredients to the potpourri team, and when her dad and granddad spooned in some skill and judgement, she added a ladle full of belief.
Elsewhere on the water, it was just another Sunday in the Salish Sea. It all started at midnight, like many Sundays do, with the duo race officials, Marshal and Boss, glued to the tracker and a wee boat symbol of a team named Boogie Barge steadily pedaling 4 knots to the finish line, which is the walking speed of an excited 30-lb dog. Three very normal things then happened in quick succession: wind built out of the south, the calm sea quickly became a broiling wavefest, and it started to dump rain. With sodden fanfare, the third-place finishers of the Human Powered class crossed the finish line to establish our Sunday theme. Through the race course wind came and went, rain fell and passed, and currents added to team's speed and confidence, then subtracted from the same speed and confidence.
6 teams made it across the finish line: Boogie Barge, Sargasso Saviors, Scull Dawgs, Dunlin, Fisheries Supply's Unicorns with Pretty Horns, and Ravenous.
While Team Monkey Fist showed us pictures of their rower hands, so besodden we first thought they were uncooked pizza dough, other teams continued a relentless push into the final stretches of the race. Though our pair of kayakers from Gig Harbor, Teams Rogue Kayaker and Paddle On, Paddle On, bowed out after the lure of their proximity to home became too strong, our SUP teams, Scott Baste and Freedom, churned the waters for a 55-mile day. It was a day that offered regularity and showed strength. It was WA360.
How do you complete such a day? You bid the finished teams welcome and cheer on those still pushing; pull away from the tracker to watch the live streams; see the balance in the race of wins and losses. In this somewhere is a sailing version of a Grey's Anatomy montage, replacing the Meredith and Derek yearning stares for a sailor, eyes cast forward and to the horizon, in search of Pt. Roberts. And then you cue the cello!
See all race results here.
Team BendRacing by Jeremy Johnson
Meat vs Tide
---
(Guest column by the writing staff of Race to Alaska—who, for the record, are 100% ok about this sideshow being the main event. We're totally fine writing about the WA360. Totally fine.)
In the last 36-ish hours of the race since Thursday morning, we have witnessed a few things: winners done won, sailors done sailed, and the top three teams of the human-powered navy grunted their way into history books as the first fastest teams to finish the WA360 on meat-power alone. Sometimes glorious, sometimes gross, but impressive nonetheless. 
Backing up: In the most boiled down kind of basic logic, as a boat race WA360 is a simple proposition: 360 miles of water vs a floating thing. The blue parts of the map are the constant; the winds and tides are the two variables that teams can either choose to harness, battle, or ignore. The ethos of the race is agnostic and hands-off, and as such it turns out we end up accidentally encouraging all three. Without guardrails, some people take it too far. 
Pre-sliced bread, pre-stirred peanut butter, Amazon-ed anything—whatever the subject, unless there's a good reason and/or gambling debt, humans predictably choose the laziest options. Entering a sailboat in the WA360 isn't lazy, far from it (you don't fall asleep to Netflix and accidentally wake up in an engineless boat race), but making the choice to disregard the free and often abundant energy of the wind is the dumbest/highest calling we've ever heard of. From what we gathered from teams BendRacing, Pacific Boys, and Boogie Barge's 1-2-3 finishes, their collective pursuit of human-powered glory is at least a little bit of both—and we mean that in the most impressed way. 
In reverse order, Team Boogie Barge's 3rd place human powered finish (20th overall) was the most practical/least competitive program of all of the "meat forward" teams. By our estimation, their custom pedal-powered catamaran was a DIY lovechild that had twice the imagination and half the dedication necessary for a championship belt. 
We talked to Team Boogie Barge on the four-hour churn to the finish line. Their crew of three were pedaling and sleeping in the same manic, two-hours-of-pedaling, one-hour-of-bad-sleep, "For Sparta!" energy that launched them into a race on a boat they were still building at midnight before the race. 
Sure they were finished, but why do this at all? "It's really fun to be relentless." Other than the two-day work-cation they took to make sure their jobs would still be there when they returned to the real world, Team Boogie Barge hadn't stopped churning water since they left Port Townsend when the green flag fell. 
Why pedal power? "I kayak, but only like to paddle for 6 or 7 miles." Plus there was math. Looking for a win, the humans on the Boogie Barge reckoned that they could pedal into the wind at 4.5 knots, a tactical advantage with a reasonable assumption of how fast sailboats could go. Sailboats can +/- sail at 45 degree angles off the wind. With a forecast of light conditions on the nose, the flapping sail set would have to zigzag up and down the race course while the Boogies could motor straight ahead. Sailboats might be faster over the water, but if you math the geometry it looked like a fair fight to the finish line; at least to them, Pythagoras looked to be on their side. They were wrong, at least by day 3, but they get at least partial credit for showing their work.
Would they do it again? Even mid-route they were refining a Russell Brown (R2AK veteran and living god of multi-hulled boats) infused idea of a 33-foot, 12-person pedal/paddle craft; a fatigue-inspired Frankenboat with four people pedaling, four paddling, four sleeping on the off watch. Sounds super practical. 
All in, Team Boogie Barge summed up their experience thussly: "I'm having a good time… I can't feel my toes."
Team Pacific Boys' 4D.23H.9M finish was a different program entirely. TPB was using WA360 for a training run, not for the R2AK (as god intended) but to hone their chops for a romp across the Atlantic. Like Boogie Barge, they were a team of three, rowing in a rotation schedule of 2 hours on, one hour off during the day, and catching up on sleep at night by rowing solo 2 hours on, 4 hours off in the dark hours. 
What hurt the most? Yes their legs/arms/backs were tired, and their feet had blisters and sores from the saltwater soaked sandal straps, but the worst were their lips. For all of the experience and open-ocean aspiration, the sum total of Team PacBoiz had neglected to bring chapstick, and salt air plus sunburn had reduced their lips to tattered flags of surrendered self-care. Even the sunblock they rubbed on too late stung as bad as it tasted. 
Then there is Team BendRacing, the Godzilla tandem-kayak team so familiar to adventure racing that they casually drop "AR" as an acronym that isn't followed by "15" and some reference to a mass shooting. 
With a finish time that topped out at just over four days, at least chronologically Team BendRacing's v-twin paddle power rumbled in with Harley Davidson swagger; leather fringe chaps implied. On the beach, the championship belt looked natural in their hands. There wasn't surprise and elation; there was satisfaction. Team BendRacing were AR OGs. They've done the races, they've been on TV (Amazon Eco Challenge), but even for them, WA360 was hard. 
If you're just tuning in and know nothing of the first part of the WA360, you should know that TBR led a pack of much faster sailboats and assorted all-comers for three of the four days from starting gun to finish line. In that vein, if WA360 was the boxing match our championship belts implied, TBR won three out of four rounds and the bout by decision alone. This ain't that, but it doesn't diminish their accomplishment. By all measures, these guys more than won, they crushed it, and if they weren't so nice we might bet on them in a fight with Team High Seas Drifters for all-around winner. 
Looking at their trackline is like looking at the laser beam of victory—regardless of risks and conditions mark to mark, they paddled on (and on) with a little regard to tide and weather but with a couple of stops to flop on a beach and breathe gravel for an hour. "We never set up camp, we just flopped." While they might have relied on their AR cred to get them through, it was a different race than they were used to. WA360 had no transitions to other race elements. "When we got to the 100km mark, we were ready for a transition to bikes, running, or whatever. In this race we just had to keep paddling." Even if they were falling asleep.
How did they sleep? They didn't, at least not really, and far less than the four hours/day threshold the UN would use to try them as war criminals if this torture was anything but self-inflicted. Paraphrasing Cardi B: if it's up, then it's up—and Team BendRacing gutted out the 4 days and change with as little as 90 minutes of sleep every 24 hours. Yes, they hallucinated. At some point their dog was in the boat, so was one of their wives. "Our superpower is that with two people we're not going to go crazy at the same time." 
Then there's the gross stuff. Repetitive motion and hard corners wore a hole in their neoprene that wore into an open sore in the flesh mid-back. The pain could be tolerated, but only by jamming the wound into the offending rub spot. Better to lean into the wound than risk the injury to muscle and tendon by changing the geometry  of paddling for the last 60 miles. "It was definitely goopy and oozing." The solution was to peg the open sore against the boat and paddle on. Ewww, and owww.
"The catheters were a total failure." Open sores be what they may, but this is the grossest. Except for communities with a specific kink, urine is far worse than saltwater—especially in terms of what havoc it can wreck when it's trapped against skin and rubbing against an abrasive. "The back of my knees are the worst." Imagine a caustic acid of your own making, leaking from wherever and trapped inside your waterproof layer and rubbing against your tender bits. Gross, yes, and pooling into the lowest place gravity will take it; rubbing into the soft regions whose natural habitat is soft cotton and vertical orientation. Other than, "Our food dry bags leaked," "The bilge pump mostly got rid of the pee." was the worst finish line testimony we're ever heard. Don't worry, we're not monsters, we threw up later and out of sight. Respect. 
In the Meat vs Tide game, three teams that crossed the finish line in the past 24 hours rep three different sets: a contraption infused with friends and the hard stop reality of work schedules; the test run of an ocean of rowing; translating standard-form adventure racing into a lap around the PNW while sitting in a slurry of urine and sloughed off knee skin. 
Is it faster to pit the sum total of your meat and determination against the race course designed for sailing? Absolutely not. Is it more impressive? Who knows, but it's at least worthy of respect, vomit infused or not.
R2AK—out.
See all race results here.
The Swinomish Slough Hall of Horrors

Team Off The Rails. Photo by Liv von Oelreich.
Update from the Race Boss
June 12, 2021
Thursday was a turnstile of finishes sealing the question of prize winners in both Go Fast and Go Hard classes, and bringing a raft of hangry competitors riding high-octane boats with their versions of lift kits, custom headers, and oversized exhaust systems. Ruining the lead pack pedigree were rides from a past racing era, saddled with racers that refused to believe they shouldn't be this fast. (Ahem…Team Fressure). Twelve teams crossed the line among fanfare filling the docks and turning this corner of town into a carnival. And as it turned out, R2AK-veteran first and second place holders, teams First Fed's Sail Like a Girl and Big Broderna, fell to cowboys from Montana, lake sailors of Idaho, and a rabble crew out of Olympia who were finishing their victory smoke when they denied these champ R2AK teams a place at the podium.*
These finishes are timestamps on a race that is far from over for most of the teams who saw a day begin calmly, turn "lively," then finish in angry waves, leaving one team—Pacific Boys—battened down at anchor, unable to reach the finish only 8 miles to the south.
Five teams made it in yesterday, beginning with Off the Rails at an appalling 2:36 in the morning, followed by BendRacing, Canal Rats, Free Narwhal, and Old Salts. What's that? Did I say BendRacing? Hell yes, the double kayak and World Champions of the Human Powered Class paddled into Port Townsend at 6:26 AM, setting a record of 4 days and 26 minutes, averaging over 3.7 nautical miles an hour for the entire race. Paddling, with their bodies.
More on that freaky feat in another update, because they, and all these human-powered racers, require a finer lens and a stiff drink.
What also was brought to the spotlight Friday was the truth that no one knows what the hell is happening in the Swinomish Slough, ever.
When Stephen King writes his 400th supernatural horror suspense thriller, it's going to look exactly like what happened to our teams on Friday. Sure, Team Three Times the Dunn sailed wing-on-wing right up the slough, much akin to when Gulls on Buoys sailed up the whole waterway on a single tack just a day before, but that is how all his novels start. What began as pastoral ended with SUP teams Scott Baste and Freedom running away from the water with boards in hand for inexplicable reasons. We found Team Dunlin lashed to a log boom because he couldn't stand the place anymore and inaction proved to be so much better mentally than any other choice.
R2AK alum Team Ravenous was discovered with their Hobie Cat buried bow into the mud and thrashing beside it, mid-thigh in the conspirator mudbank. They may have done it on purpose, but what diabolical antagonist put that into their heads as a good idea? The south end toyed with boats in an aquatic reboot of the villainous George Stark. Currents and shifting winds constantly threatened boats with groundings and even repelled boats entirely. Team Monkey Fist decided it was far safer to gamble with the bedrock cliffs of Deception Pass than to risk oblivion in the Hall of Horrors the Slough had become.
There is good in this too. Hodge's wife packed Team Monkey Fist an advent calendar of sorts, each day rewarding them with a home-cooked treat. And not to be outdone, the duo making up Team Three Times the Dunn celebrated a birthday with dehydrated biscuits and gravy. How the hades do you dehydrate biscuits and gravy?
Ahh, we learn so much from this race.
Freaking Cute Update
Fisheries Supply Team Unicorns with Pretty Horns sailed through Deception Pass among cheers and fanfare, all while wearing hats, with horns.
Integrity Award
Team Felicity-Farkle (still don't know what that means) called me promptly at 11:42 AM to inform me they were disqualified. They exited out of Deception Pass and turned, too soon, into shelter for a sail change. Deception Pass was, however, not done with them and drove them close enough to the rocks that starting the motor was the only apparent option. We know this because there was no media boat, no nearby team, no witness—they called us.
And so it goes, an intangible rule of WA360 brought to our last and most important highlight. No matter what you do in this race, leave with your honor intact. Thank you, Felicity-Farkle.
*We at WA360 recognize that those cowboys out of Montana did finish 10th in the 2019 R2AK, but the statement still stands.
See all race results here.
Team High Seas Drifters. Photo by Jeremy Johnson.
(Guest column by the writing staff of Race to Alaska, orphaned by Covid and apparently can't leave well enough alone.)
Thursday morning, 0500.
Against our better judgment, we're going to lead with the conclusion: humans are dumb, especially us, and probably you too.
Don't get mad. Trust us, it's a lot to take in after a lifetime of not knowing how dumb you are. Relax. Take a deep breath and a beta blocker. This isn't personal, count to 10. Think of puppies and breathe into your flaws. We were all wrong.
Before the last 30 seconds when your huffed up and wounded insecurities decided to fax us your SAT scores/MENSA membership/photo grab of that Yahtzee scorecard from '05 when you broke 300 and decided you earned the "Johnny Bigtime" nickname you've always wanted—go back to that time before rage, hit pause, and hear us out: Whatever you were thinking whenever you went to sleep on Wednesday night, you were wrong. No shame, we were wrong too.
There are so many versions of how wrong we all were:
Did you think the cyborg overlord paddlers of Team BendRacing couldn't possibly break camp and accelerate for two days through sleep deprivation and hold the lead? WRONG.
Did you think that Team Big Broderna would build on the hard-earned and comfortable lead they grunted out over the first three days and coast in for a victory? WRONG.
Did you think that the wind would hold and then build in the Strait in the afternoon (like it ALWAYS does)? WRONG.
Did you tell your whole media team that they needed to get up at 4am because the closing speed of the presumptive first place finishers would put them in Port Townsend at Oh-My-God O'clock in the morning? Us either.
The past 24 hours have been riveting and humbling, at least for us, probably for you too, and definitely for six or so teams that finished way closer than they should have after 360 miles.
When we went to bed on Wednesday, we were sure. We've seen a race or two—and by that we're talking the Race to Alaska. R2-mother-loving-K, Johnny Bigtime, not this WA360 lap around the lake we have here. We know how these things play out. We're important.
When R2AK-hardened Team Big Broderna took the lead from the sleep-proof paddle mutants on Team BendRacing, we checked weather and tide predictions, pre-wrote this update, set the alarm and went to bed, cozy in a blanket woven from our own arrogance. Broderna for the win, as god intended.
Team Big Broderna did exactly what we predicted, and exactly what we would have done. By Wednesday night they had a commanding lead and a trimaran—a far faster boat than any of the sailboats who trailed them by over 15 miles, and light years faster than anyone shoveling water. The Bros were an Anacortes team with mad race skills, street cred from 1st and 2nd place finishes in Swiftsure and R2AK, respectively. They were about to sail through their backyard, on the fastest boat, with a 15-mile lead. This. Was in. The bag.
They made the choice anyone with all of those hole cards would: rather than take the straight-line option and thread the needle through the variable winds of the San Juan Islands, they chose the longer route with predictably better current and cleaner wind—plenty of chance for them to stretch their legs and fly a hull to make the finish line in time for their reservation at any number of Port Townsend's legendary bruncheries.
Yep, if there was wind to be had, it would be in the wide expanses of Boundary Pass and Haro Strait. How sure were we? Knowing nods from sailors around the world strained necks and caused a momentary bubble in the market for Chiropractic Futures. (Yes, a lie…but it feels true.) This was the only way.
In sailing, there is a catch phrase: "Local knowledge." It's the recognition that in any sailing race, there's a home field advantage for knowing the particular wind and current patterns in that area. Local knowledge sailors from the portion of the course NOAA weather radio calls "Northern Inland Waters Including the San Juan Islands" know that sometimes the race isn't about finding the route with the shortest total distance, but the sum total of likely wind conditions and currents, and at least in this race the currents play such a huge role.
Neil deGrasse Tyson we ain't, but it works like this: the moon and sun have gravity, and that gravity pulls a bulge of water around the earth as it rotates. That water bulge sloshes in and out of the rock strainer of San Juan Islands more or less two times a day, causing itinerant rivers and whirlpools that build, then fade, then change direction every six hours or so. It's complicated, confusing, and PNW AF.
For boats, currents are the conveyor belts of the San Juans. Get on the right one and you're on the moving sidewalk towards your destination. The wrong one and you're that kid in the airport that thinks it's hilarious that they are walking forward and going nowhere. True fact: it's not hilarious, especially if you are rowing or pedaling, more so if your competition is catching up on the down escalator while you are fighting to climb it.
If you're like us, you were today years old when you learned that WA360 isn't a sailing race. At least this year for the leaders, it was a floating bike race punctuated by spinnaker runs that lasted as long as 5 hours but as little as 200 yards. Team Broderna made the right call for a sailing race: go for wind. The Strait (of Juan De Fuca) has predictable, bankable winds that tend to rise west to east as the day progresses. Always, except when it doesn't, like yesterday when you find yourself in a warp speed sailboat without wind, on the wrong conveyor belt, and you spend hours in light air getting pushed farther and farther to the west and away from the finish line. You're the kid in the airport going the wrong way from the final boarding call. Dammit.
In the critical moments of Thursday morning, the currents flexed hard. The same current conveyor belt that was sweeping Big Broderna towards Japan was sweeping the chase pack down the west side of Whidbey Island and closer to the turn for the home stretch. By 10am, wind and tide had transformed the race from having a presumptive winner to a six-way race for first place.
In eight hours the tide had carried the race from 'Game over' to 'Game on,' and after an overnight of hard sailing, all of a sudden five teams were vying for sailing's first heavyweight championship belt. The run for the bling quickly became a cause of internet speculation. Port Townsend locals held prayer circles (unconfirmed), sailors worldwide whistled on deck and scratched the backstays hoping for wind (unconfirmed), at least one new agey alter was created and shared via social media, there was incense (confirmed), and the chase pack hailed each other in the dawn's early light. It was the stuff of legend.
Farther back there were dismastings and mayhem (see team Gulls On Buoys' Facebook feed), but the finale of the bike race that was the inaugural WA360 favored the uncomplicated straight line on the down escalator. The chase pack of Teams Trickster, First Fed's Sail Like a Girl, Lake Pend Oreille Yacht Club, Fressure, and High Seas Drifters worked the near-shore current off of Whidbey Island and lined themselves up for working the last miles with the winds that built out of the south, not the west—which local knowledge will tell you never happens, except when it does. Team High Seas Drifters crossed the line a minute shy of 1300. An Olsen 30, S/V Dark Horse lived up to its name with a hardly probable, come-from-behind win. A day before, they were out of the running. Thursday, they were the unlikely victorious crew of Montanans who bested all comers—including trimarans, hopped up monohulls with teams of seasoned sailors, the Seattle sailing mafia, and the robo-mutant kayakers—who at time of posting were making steady, zombie-march progress towards the finish line.
Despite all of the certainty, boat speed, and local knowledge; elite athletes, R2AK darlings, and the Seattle sailing in-crowd were treated to the transom view of the Montanans at the finish line. Right behind was Olympia's Team Fessure who crossed the line seven minutes later. Seven minutes! Over 360 miles that's like a photo finish in the Kentucky Derby, if the second place horse crossed the finish line smoking a cigarette with an open bottle of tequila. Lake Pend Oreille Yacht Club claimed third a scant 12 minutes later and were as amazed by their bronze medal finish as they were of the currents. "We're lake sailors...that was crazy!" All three teams rose from, "Who are they?" to household names in a matter of hours, and 1-2-3 finished all within 19 minutes of each other in the most competitive race we could have ever imagined.
All told 12 teams came in rapid-fire in the hours since first place. All hit the dock in the adrenaline state between elated and exhausted. They hit the dock, rang the bell, hugged the earth and/or their loved ones, and accepted the ceremonial six-pack with appreciation and chagrin. One team put it best: "That's 60 miles a beer."
The race may have been won, the championship belts already raised skyward in celebration, but the race isn't over. As we type, the machine of Team BendRacing is gaining steady ground on the Point Hudson finish line, Canal Rats aren't too far behind, and the rest of the fleet is lining up like Rockettes, high kicking towards the big finale. This race is just getting started.
R2AK—out.
---
In the space between the 128 crow-flown miles separating Olympia Shoal and Point Roberts, the inaugural cohort of WA360 racers continued to grind and push for every inch of advantage on their way towards the Championship Belt.
IN THE SOUTH: Shifty breezes and the tide wall of the Narrows continued to create bliss and panic for the racers of the Human Powered and Go Hard classes.
IN THE NORTH: Day 3 was decision day for many of the teams out front. The choice of Swinomish Channel vs. Deception Pass loomed ahead, and most took the straightforward route past La Conner through the slough. But as the afternoon wore on and we all furiously examined the current predictions, Mustang Survival's Team Ocean Watch sprang out with an iron will and became the first to battle the rips and eddies to tack, paddle and pray their way at 10 minutes before slack tide through the maw, breaking through to open water at 4:45 to cheers from intrepid tracker junkies. And with the new possible now firmly established, teams Ruf Duck and Lake Pend Oreille Yacht Club followed in close pursuit.
• 64 Race hours before first rounding of Point Roberts
• 4 Teams sailed through Deception Pass
• 5.9 Road portaging miles
• Several Beers delivered to racers by tracker
BendRacing entering La Conner at the rainbow bridge. Photo by Jeremy Johnson.

Update from the Race Boss
June 9, 2021
Song of the Sail
Oh complicated sea, you mischievous imp. You always know our weakness and like an untutored child, needle us where we, most vulnerable, have nothing left but wild screaming at the jellyfish as they undulate by, whose mocking ripples intermix with our desolate tears. Because everything in the world is moving faster than us, and you've broken all our shit.
Song of the Oar (paddle, pedal, whatever)
Oh somnambulant sea, you docile cupid. A rhythm held in time by the vanishing cadence of our blades' perfect immersion and exit. These rippling footprints following our rapid journey, unencumbered, but for the precious beads of perspiration, sacrificed willingly from our body of water to your own. For must you not love us, and present divine days–immaculate synchronization–to our simple and human endeavors.
Yeah, Puget Sound bred a fleet of dichotomies in our racers and those that came already eschewing the reliance of wind—the human-powered—spent the last 24 hours mopping the floor with the hapless sailors. Those teams who never even considered spending 360 miles grabbing pine, carbon, or plastic and bodily shoving themselves up and down the race course tossed together some combination of backup propulsion, and that backup spent the last 24 hours failing. It was a day of straight-up calm weather; pedals broke, oars snapped, and parts twisted themselves into unrecognizable geometry. The phrase of the day from the sailors was, "We MacGyver'ed it."
All day the lead remained with the double kayak team, BendRacing, who humbly laughed about their crushing start, and Team Boogie Barge who, after reflecting that he had crossed central Puget Sound three times in two different races (ahemm, SEVENTY48) in the last 5 days, simply said, "It's time to see something new," before pedaling at 5 knots into the greying sky.
The Chase Pack (patent pending, so back off) comprising a nasty bunch of hungry sailors putting on their best impression of a patient person, eyed the clouds and "MacGyver'ed" their broken gear, waiting for redemption. A brief reward was found at 6 PM in the Narrows when a system blew hard and dark, sending a strong sudden southerly that let the sailboats show their strength, or at least until the call went out of a reported capsize under the Narrows.
What happened next? At least two teams, Sargasso Saviors and Team Felicity-Farkle, glanced briefly at the first good chance of wind in the entire race, then let their hand drop to the bright orange WA360 zip tie. The rules state that if that zip tie is broken, you can no longer prove that you didn't use your motor during the race. A broken zip tie can mean disqualification. If it isn't obvious already, they snapped the tie, dropped their sails, and immediately began search patterns. (No sign of a capsize was ever found and it's believed to be a mistaken sighting). When the two teams called later, they simply asked, "Are we disqualified? It's okay if we are." To which we replied, "Your zip tie may be broken, but your integrity is stronger than ever."
So we dedicate this day to the world of split personalities and those people whose rules that govern them shall never be smarter or stronger than the ethics they live.
24 Hour Fact Sheet
• 2 Broken pedal drives
• 1 Broken rudder
• 4 Racers responding to USCG emergency call
• 2 Who snapped their zip ties right away for that call
• 35 Teams Southbound through the narrows
• 15 Teams Northbound through the narrows
• 20 Teams who have rounded the first mark
• 2 Confirmed showers taken
• 28,470 Days of oldest racer
• 1,460 Days of youngest racer
• 6 Total oceans sailed by the crew of Old Salts (missed Indian)
• 4 Teams DNF in the last 24 hours
• 1 Number of DNFs caused by a capsize that ripped off the mast and broke it in two (Team Fully Insured). We know… the irony. 
Cuts from the Course

Head over to social media @wa360 race for more videos
Photo by Nick Reid

Update from the Race Boss
June 8, 2021
The people cheered, the vessels jockeyed for position in light breezes, and everyone hummed along to the traditional Race Start song: Госудáрственный гимн Росси́йской Федерáции. And then it was on like Donkey Kong–360 miles of hopes, dreams, devastating failure, and exultant triumph. 153 racers crossed the line and began the first-ever WA360.
What happened next? Sailing backward in tide rips at Marrowstone Point. 18 tacks to solve the problem of a windless PT cut. Paddling through eelgrass in 18 inches of water in Kilisut Channel. Racers made every choice imaginable, including Team Interstice banging a quick right just before Foulweather Bluff and charging solo into the unknown reaches of Hood Canal. What's the plan there? Some crazy solution to the riddle of WA360?
But here's the headline: HUMAN POWER CRUSHES ALL. That's right. With something like a thousand feet of bicycle chain powering pedal drives all over the course, it's the folks with oars and paddles ahead of them all. Bend Racing leads the pack with Wave Forager close behind. Oh, did I mention that Wave Forager just took second place in SEVENTY48 THREE DAYS AGO?
Next year we'll vet teams with a blood test to ensure they are human beings and not some kind of monster created in a lab.

• 150 Media boat miles
• 55 Teams at the start
• 155 Crew on boats at the start
• 1 DNF (Turn Point Design)
• 1 DNS (Sockeye Voyages)
• 482 Minutes for the first team to travel ~84 nautical miles and round the Olympia Shoal (BendRacing)
• 64 Minutes for the first race team to run aground (Barely Heumann)
• 3 Minutes underway until Team Try Baby Tri went ashore to return his rental car
• 24 Hours that human-powered teams have held 1st, 2nd, and 3rd place (in 24 hours)
Cuts from the Course

Head over to social media @wa360 race for more videos
---
June 6, 2021
Guest column by the writing staff of the R2AK. (On loan to WA360 after our juiced up unemployment benefits faded.) 
If you didn't know better, this was like any other first Saturday in June. Racers from SEVENTY48 rolled in and collapsed starting at 4:54am. Volunteers bustled about making sure teams didn't die on the beach—checking vitals, then administering Top Ramen, coffee, showers, and more legit medical attention as needed. After short/dazed celebrations, boats made their way from beach to car tops while humans wondered aloud how they had just done all of those miles, in those conditions, which by all accounts ranged between gnarly and underwear-changing. 
Overnight, beasty winds whipped up steep seas. Wind and tide fueled eddies trapped boats for what was and/or felt like hours, and pinned the more sensible to safe shores for hours more. There were medical emergencies (at least some unrelated to race conditions) that tested the collective abilities to evac racers to definitive care (all stable and ok, thanks for asking.) The first night of the SEVENTY48 was what we at R2AK High Command would call "Active" and others would call "Sleepless."
Farther south from the Port Townsend finish line, the more than 40 teams who called it quits were shuffling homewards, walking that narrow path between relief and regret. "We made the right call, we're safe, but…" Seas always look shorter after you get to shore, muscles less sore after a cup of coffee on terra firma. Solid decisions worm their way into doubts after a good night's sleep. "What if?" These are answers you can't Google, and even the best decisions tend to sting a little if they don't include the finish line you've been aiming for. The better part of valor never has a leading role in life's highlight reel, but it does extend the run time. 
What was more extraordinary than all of that, more extraordinary than the 4-foot following seas that made it possible for Team Gorge Downwind Champs to surf his surfski into a first place finish with overall speeds in excess of 7 knots? After the 47 years of COVID-imposed isolation that have happened since March 2020, what was extraordinary was that ANY of this was happening at all. 
COVID y'all. It's been a thing. 
Nowhere was this more evident than the Racer-Only Lamb Roast—an aggressively carnivorous R2AK tradition that has jumped species and has now infected the first year of WA360. For all five R2AKs (and now one WA360) there is a backyard party for racers that involves the open-fire roasting of 2-3 whole lambs; butterflied and crucified on metal racks that are definitively prohibited by the Geneva Convention. Why whole lambs? The exact reason is poorly defined, but like these races, the experience is not for the faint of heart. 
Why before the race? In races when teams finish weeks apart there is no option for a big hoopla/kumbaya at the end; community can only happen at the beginning. No press, no production, (there're barely napkins) just 100 plus racers descending full-hyena on flayed bodies that have been transformed from cutest to tastiest after 7 hours on the business end of a campfire. There's also beer. 
Yes it's unnecessary, and yes it's barbaric, but that's the point. When you're done clutching your pearls and shaming that part of your evolution that retained your incisors, ask yourself this: 
Regardless of the carcass, when was the last time you were in proximity of 100 people and didn't feel like you might die? 
*Disclaimer: this event was done in compliance with the current COVID guidelines. We weren't encouraging people to just raw dog the world.* 
What's extraordinary about right now is that "old normal" feels like "uncharted cutting edge." Last night, in a widely known secret backyard location, racers were in proximity, equal parts excited and leery. Yes of the race, and yes of the skeletal remains they found themselves gnawing on, but mostly of being less than 6 feet and maskless outside. 
The talk ranged from sailing, racing, the silent tastiness of lambs, the shit show of 2020, what they still had to do to their boats to hit the starting line. Humans talking to humans. It was familiar old times that feel ancient after the lifetime of the last 16 months. It's been a lot, for all of us, and for everyone other than the lambs, this race has been a source of inspiration and frustration. 
To a team, prepping for this race was a relief and wellspring of sanity to train, repair, and hope for something other than hugging their grandparents again—but frustrating. "We couldn't find stainless steel!" Like everything from PPE to pork products, supply chain issues coupled with a nation that shifted its primary COVID-coping to "agro-puttering" after they got sick of eating all of their mediocre sourdough—those combined forces created a shortage of basic materials. Sure, plywood is the new Bitcoin, but at least you can still buy it. Stainless steel parts were scarce to unobtainable which made getting a sailboat ready for the rigors of the WA360 an exercise in futility and workarounds.
Hometown favorite and R2AK veteran Team Turnpoint was having sail issues. "Our mainsail just showed up. It doesn't fit." Something about the luff curve not running clean in the sail track, which is possibly better than the jib that has yet to arrive. Miracles and late nights on the sewing machine aside, they'll use their training jib; the headsail off of a 15' sailing skiff. Sub-optimal and far too small. Lance Armstrong never had to ride his daughter's banana seat in the Tour de France, but when the starting gun fires you go to war with the army you have, pink tassels and all. Godspeed. 
Like all of the teams taking the next 24 hours to madly check off all the hanging chads on their to-do list, Team Turnpoint has two races, and the first one ends when the second one starts. 
"We sailed together for the first time a month ago." Team Sail Like a Girl, R2AK's 2018 champs, are back in action. They are rolling with a Crackerjack crew that's a mix of returning and newfound rockstars, but due to COVID restrictions the all-woman crew hasn't been able to return to their regimen of drills and warm up races that has been their Rosetta stone of success in past years. So far so good though: last month they waxed the fleet in the 'Round Whidbey Race as their season opener. Line honors, and 3+ hours faster than the second place team. Hear them roar.
There are more than a few R2AK folks making the crossover to WA360. The obvious question: How is this race different from R2AK? Overarching consensus: less remote, less rowdy, but more complicated. Tides are a bigger factor, especially in the light air hobgoblin that is the South Sound. There's fear of pedaling for days in this week's light-air forecast, and an overall sense that for experienced racers the whole course is less of an unknown—which oddly is its own problem. 
At least for the sailors, WA360 isn't a moonshot. It's not R2AK's challenge of sending a hopped up buoy racer through the wilds, rattling through big winds of the remote unknown and hoping the Clif Bars and the jury-rigged mainstay hold out all the way to Ketchikan. WA360 is more like scooping up all the backyard regattas that people already do, stitching them together into a single decathlon, subtracting the nightly promise of a warm bed and a good night's sleep, then adding oars and pedal drives. WA360, ta-da.
Other than the discomfort, this race isn't a mystery. They've done all of this before—at least some of them for some of it. There are plenty of teams from the far flung corners of this great nation for whom the riddle is fresh, but at least for the PNW race set, they've sailed these waters, and ironically the foreknowledge of the challenge is in itself a problem. For the most local teams, they know what they are getting into. They know exactly how not easy this is going to be. One team put it best: "WA360 is like the R2AK... but without hope." The devil you know.
And don't even get us started talking about the human power teams like Wave Forager, Pacific Boys, and Scott Baste. That's a rubix cube we won't even buy ourselves, yet 13 teams are digging the pennies out of their ashtrays and lining up at the cash register. 
By 9:30 the lamb and beer were consumed to completion, teams evaporated into the night. The wind subsided, SEVENTY48 unpaused from hunker-down mode, and teams resumed their steady progress towards the end. The earth turned, and the tracker junky diaspora hit refresh, again, hit it again, and got one sleep closer to the newest new race that has never been done. COVID be damned—here we go again for the first time.